Type of project: National | Start date: 26/07/2012 | End date: 16/10/2027
The project has the aim of realizing a collaborative Web system for the translation of the Babylonian Talmud into the Italian language by a group of authorized translators.
Moreover, the project foresees the development of components for Text Semantic Annotation and Natural Language Processing.
Partners involved in the project: the Presidency of the Italian Cabinet; the Italian Ministry for Education, University and Research; the Union of Italian Jewish Communities; the Italian Rabbinical College; the Consiglio Nazionale delle Ricerche.
The Babylonian Talmud Translation Project S.c.a r.l. (PTTB S.c.a r.l.) and CNR-ILC have entered into an Operational Agreement for the development of a joint Research Project for further development of the Traduco system, with particular regard to the adoption of methods and techniques of the Computational Linguistics sector.
The Agreement, stipulated on 13/11/2017 and integrated on 26/07/2018, on 08/10/2021 and on 17/10/2022, will expire on 16/10/2027.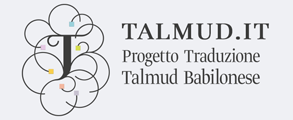 Acronym:
TALMUD
Funding body:
Ministero dell'Istruzione, dell'Università e della Ricerca
Status:
Ongoing
CNR-ILC role:
Beneficiary
CNR-ILC Research Unit Chair:
Emiliano Giovannetti
Staff:
Davide Albanesi
Marianna Colombo
Mafalda Papini
Flavia Sciolette
Noemi Terreni

Website/s:
https://www.talmud.it