The Headquarters of the Cnr-Istituto di Linguistica Computazionale "Antonio Zampolli" are located in the Pisa Research Area, Via Giuseppe Moruzzi, 1, 56124 Pisa, Italy (building A, entrance 15, 1st floor; building B, entrance 21, 1st floor).
Map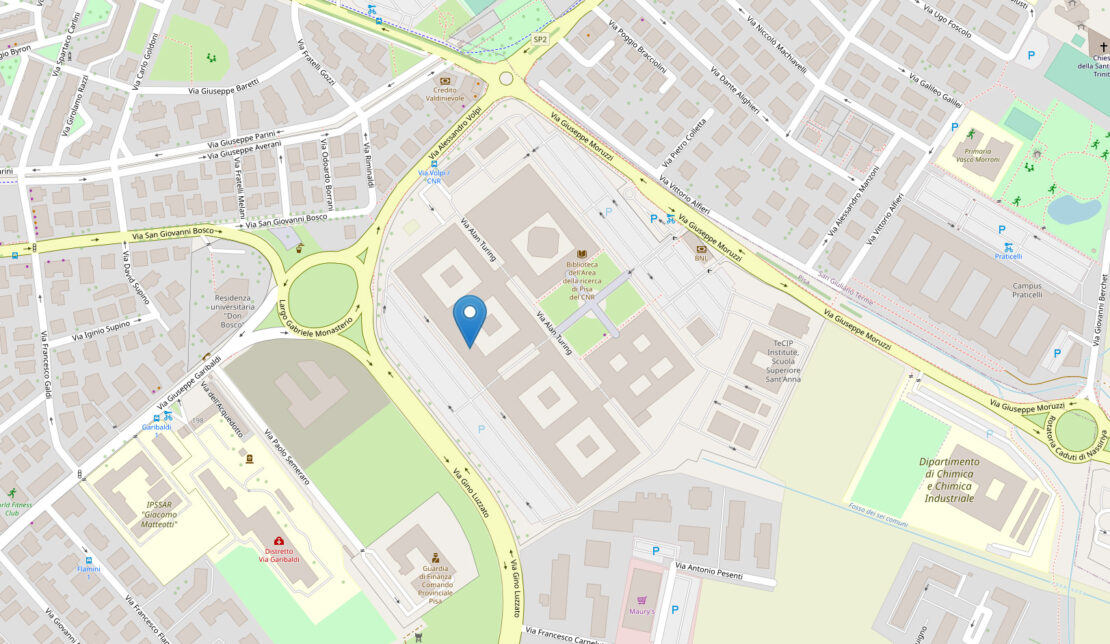 By bike
In front of the railway station of Pisa Centrale and at the entrance of the Pisa Research Area are the stations of the bike sharing service Ciclopi.
By bus
Green Line of the High Mobility Bus lines (LAM) towards Via di Pratale (bus timetable). Get off at the Volpi CNR stop. Alternatively, get off at the Garibaldi V1 or Pratale/Parcheggio stops, which are a 5-minute walk away.
By train
Pisa Centrale railway station is about 5 km from the Institute. To reach the Institute you can take the bus (bus timetable) or use the taxi service.
By plane
From Pisa Galileo Galilei Airport (6 km from the CNR Pisa Research Area) you can take a taxi (Radiotaxi tel +39 050-541600) or public transportation.